MOBILE APPS RESTAURANT/CAFE
Manage Billing Now Easy and Quicker
W4YG'S (RESTOKEY) MOBILE APPS
RESTAURANT/CAFE
A recognized section of the overall business in the division of Mobile Application Development is fortified by the iOS. Mobile phone users buy apple gadgets from every corner of the world, and an exceptional piece of them lean towards the applications based on iOS platform. Subsequently, the proceeds got from iOS applications are higher contrasted with unlike Platforms."Work4yougroup" is among the most recognized iOS development company, based in Dubai.
We offer advanced App Development Services concerning the development involving iOS (iPhone Application Development / iPad Application Development) purposes such as cinematic ample and info centric software, and offering the most desirable iOS application for everyone backed tools to support all kind of platform. Besides that, most of us trust to work with the unique Apple iPhone capabilities with the iOS – our iOS software programmers assist make revolutionary apple Phone apps as per your online business needs.
W4YG'S RESTOKEY APP
FEATURES!!!
LOGIN AND SIGNUP
Login Form: Restokey's Login form consist latest technology user can login using facebook or google, or they can create account with Restokey.
SignUp: Restokey's Modern Sign Up form with required fields.
Simplify registrations
Allow login via external accounts
Go for email instead of usernames
Facilitate password resetting
Keep users logged in
Easier to remember
More secure
Individual ordering experience with restokey apps for iPhone and Android that promote your business, menu, and food.
DASHBOARD, CATEGORY AND MENU ITEMS
DASHBOARD: Restokey's Modern Dashboard includes Browse Menu, Track Order, Place Order. It also have Account Settings – My profile, My Address, Order History, Share App options.
CATEGORY: Restokey's APP allow user to choose search category and choose menu item much easier.
Menu Items: Restokey digital interactive menu that users can access from their smartphones and displayed menu on app in the manner without having application idea any end user can serch menu, add to cart, and make a checkout very easy.
Browse Menu
Track Order
Order History
Place Order
Account Settings
Quick Cart
Quick Checkout
Easy Order
Easy Access
Search Items
ADD-ONS, MULTIPLE BRANCH AND FORMS
ADD-ONS: You can modify your menu items using add-ons, easy way to displayed add-ons section where user will feel easy and time saving process.
Multiple Branch: Restokey mobile app allows Multiple Branches Support, User can choose any nearest outlet and order the food online.
Forms: Restokey implemented forms with minimal required fields which user can save their time by filling only useful information.
The consumers can easily pick up their order just by scheduling it in advance.
The consumers get a chance of tracking their order in real-time
The consumers can easily select their favourite cuisine from any local specialties.
The application offers an easy and fast payment option.
The services offered by Instacart are very convenient for people who cannot get out of the house to purchase food items.
Consumers can order the items from any nearest Outlet/Branch.
The application offers an easy and fast payment option.
CART, CHECKOUT AND EASY PAYMENT
CART: Incredible Restokey's food ordering system with easy cart option will feel user more comfortable and easy.
CHECKOUT: Restokey's checout experience is easy and very optimal steps to complete the process.
EAST PAYMENTS: As a business owner, payments are critical to your food delivery business. When you make the payment procedure simple-and-secure, it helps. With Restokey's Checkout, we take care of your key security needs through SSL encryption. Your customers' credit card information is fully protected and they can safely make payments using payment gateway's secure API.
Registration and Profile Creation
Searching Food
Adding Food to Cart and Scheduling Orders
Making Payment Easy
Tracking in Real-Time
Reviewing Order History
Order Status
ORDER – ORDER TRACKING – ORDER COMPLETION
Order Placed (We have received your order)
Order Confirmed (Your Order has been confirmed)
Order Processed (We are preparing your order)
Ready to Pickup (Your order is ready for pickup)
Tracking in Real-Time
Reviewing Order History
Order Status
WE PROVIDE POS SOFTWARES THROUGHOUT UAE,OMAN & SAUDI ARABIA
CUSTOM ADNAVCED SOFTWARE DEVELOPER'S
We provide All kind of POS softwares(Restaurant, Grocery, Super Market, Mobile Shop, Flower Shop, Salon/SPA, Night Clubs, Garments, Roastery Shop, Chop Shop etc), Website Design/Developement, Mobile Application Development, E-Commerce Websites, Digital Marketing, SEO services, Domain/Hosting Services throughout UAE,OMAN,Saudi Arabia, India with affordable prices.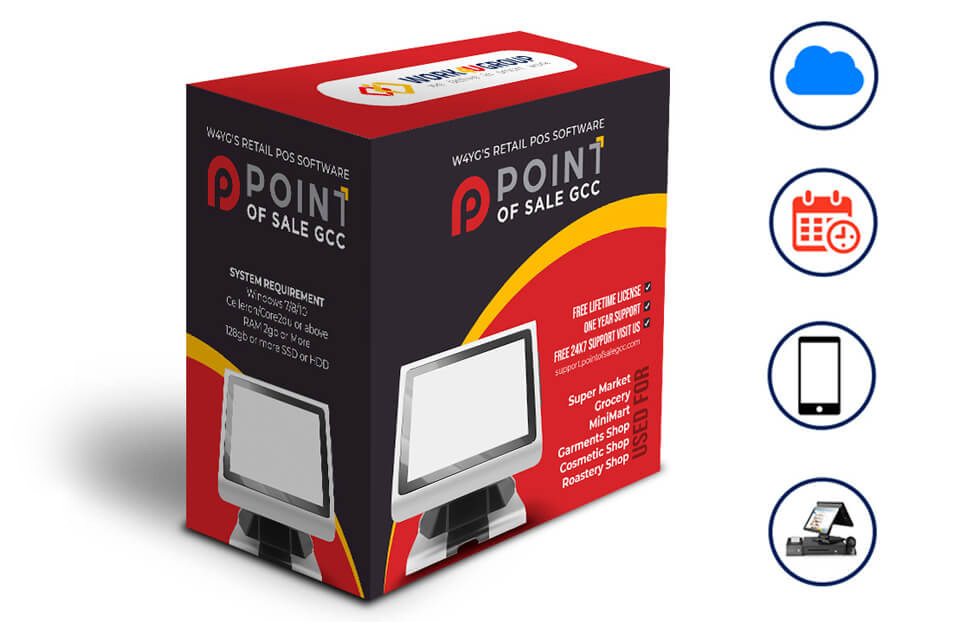 LET'S BUILD SOMETHING GREAT TOGETHER!